We didn't go to Rhinebeck (or even the MA sheep and wool) this year. We are planning to go nect year (as a planned event rather than a spontaneous event). I have plenty to spin and knit between now and then (plus, so many beautiful ones online!) So yeah, next year!
Recently (about a month ago) I got some boxes in the mail....
Last year at Web's tent sale I purchased some alpaca fiber that came from a local (Westfield,Ma) alpaca. Before the Little Tomato was born I sent it off to a local (Connecticut) mill to process it. It came back to me washed and turned into roving.
Lots of roving. (umm, 6 lbs?) I have now started spinning it finally. The first project attempted with it is slippers for my husband. I'm hoping to spin and get those done sometime during November.
I also started using some of the yarn I had spun up during the Tour de Fleece. I made this Brea Bag. I then had to purchase a strap for it at Creative Fibers and, since I didn't like the single button closure, I am in the midst of sewing a zipper in. Of course, I've been in the midst for about two weeks now...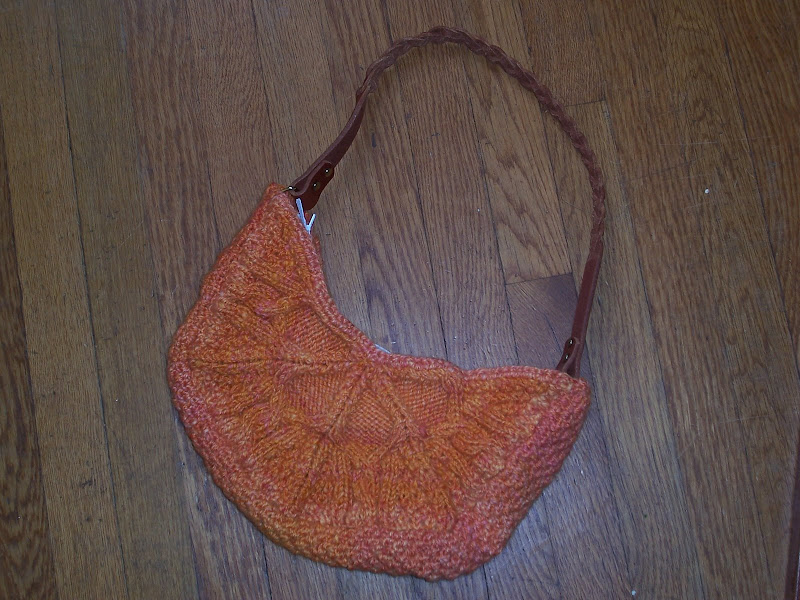 I will finish sometime soon, but other things keep coming up, like...
My daughters do ice skating lessons once a week and needed new mittens since last year's mittens didn't fit so well anymore (as we found out the first week)
Lily now wants a matching headband and cowl, but those haven't been done yet.
After the bag and Curly's mittens, this is how much wool I had left:
I also finally finished my monkeys. They were fun to do, but I remembered why I usually love and make toe-up socks.
I finished them on a Monday morning and then immediately put them on and brought the girls to one of their groups, and then left them on all day.
Of course, as I left for their group I grabbed a bag of yarn, four different sizes of needles, and a pattern book. Monday morning until Thursday morning: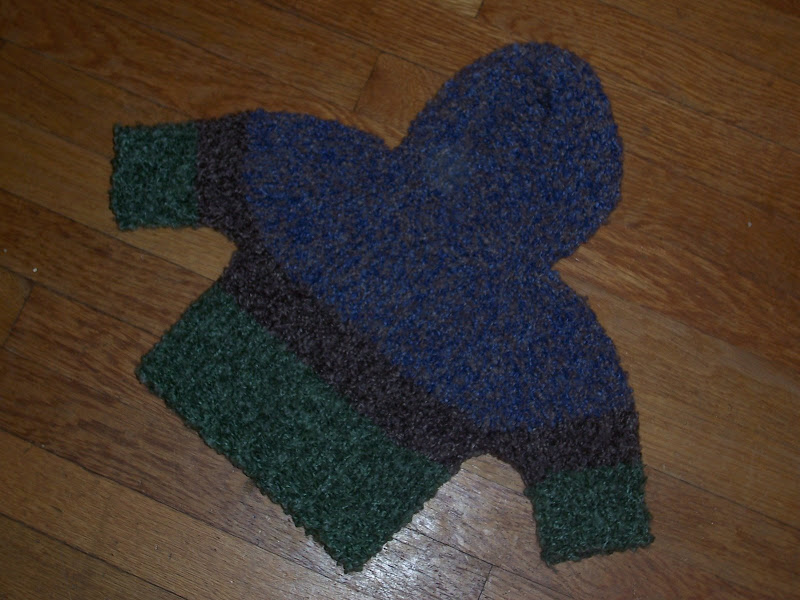 ...and all day Thursday (for the baby shower Thursday night)
...so I made sure to sign the card from the whole family, as everyone really picked up the slack so I could knit, pretty much all the time.
I'm now almost up to date. Just one more post that shows all my current projects... like the
nightcap from Knitty