Made by my husband for me...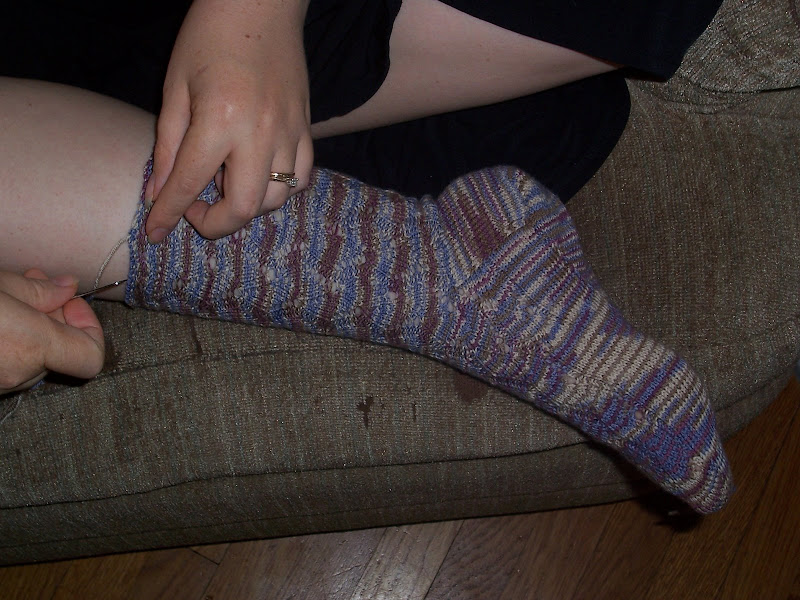 A pair of socks (I do the sewn bind off for him) - it's a wonderful lace pattern made with yarn that is sock and squishy and has elastic in it.
A hat (one of the ysolda patterns - I now have two).
Isn't it pretty?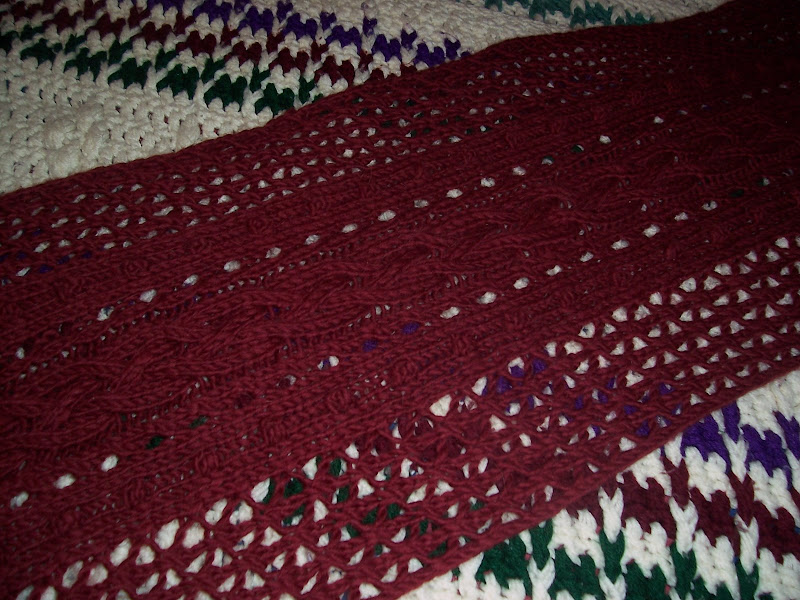 A shawl from the latest knitty - called
Versatility
.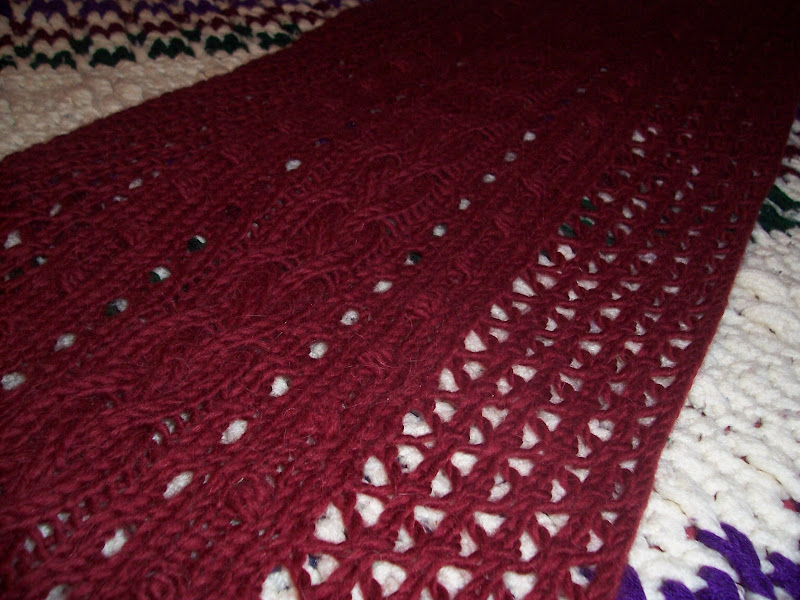 It is just missing buttons then I can wear it ummm... four or five different ways :) It's pretty cool, you should click the link and check it out!
He's still working on a sock for me (first sock), and has cast on another shawl... which we won't curse by talking about it.
Details of all projects will be added to his ravelry page (some time) or you can ask
him
!